Unfortunately, rental scams are quite commonplace nowadays. Typically, a scammer will take a legitimate rental listing and repost it on a different website like Craigslist or Facebook Marketplace. They will also list it for a significantly lower price to lure desperate renters and make a quick profit. Then they'll have unsuspecting renters wire them money without ever meeting them in person. 
Some scammers have told renters to use the Rently system to self-tour and then keep the key from the lockbox. At Rently, we understand that self-guided tours pose a security risk, so we have many measures in place to prevent any fraudulent activity using our system. These measures have even helped authorities arrest a local scammer targeting our system and another.
There was a local scammer in Stone Mountain, GA who would tour homes with Rently and OpenDoor, then take pictures of the appliances to sell on Facebook Marketplace at very low prices. She would then leave the door open and have people go into the home to remove the appliances. The situation was finally escalated to authorities by the property manager.
How did Rently help
The property manager told the detective working the case to contact Rently since they knew we require renters to upload their ID, take a selfie, and submit their credit card information. 
The head of our security department, Sahil Farooqi, worked with the detective to provide him with the scammer's identity documents, selfies, and IP address. 
Final Result
Since the scam victims demanded to meet the scammer in person, they were able to give a physical description of the scammer to police. The detective then matched the selfie and photo ID to the descriptions. They also located the scammer using the address on the photo ID. Authorities arrested the scammer using all of the evidence provided by Rently.
Rently Security Measures
"The fact that we are so diligent about security and conduct our process in a stable environment—meaning that it is always on, is what makes it valuable," says Farooqi. "It's a stable security curtain that is drawn at all times. If it was patchy or not on all of the time, we would miss certain situations like this." 
That security curtain that we have is a multi-step process that all prospective renters must go through. First, they must create an account with their name, email, and valid mobile phone number (VOIPs are not allowed).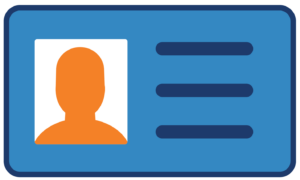 Then, they go through our identity verification system. They must submit a front and back photo of a government issued photo ID. The ID is checked to make sure it is not fake or expired, and that the person is not underage. 
They also need to take a selfie, so we can use our facial recognition software to match the selfie with the ID. This ensures that the uploaded documents are actually theirs. 
The last thing they submit is their credit card information. We run a 99 cent charge to make sure the card is not prepaid or stolen. Meanwhile, we use an AI fraud detection system to score users throughout their journey. 
All of these steps are completed within a matter of minutes and are verified in real time. Alongside our security softwares, we have a live team of Customer Care agents available for manual review and to provide support at every step of the ID verification and self-touring process. If a renter fails any one of the steps, they are automatically stopped from continuing and are connected to a Customer Care agent.
Coming soon, we will also have geolocation services to ensure that renters are actually at the property when they are checking in. 
The identity verification process is meant to prevent scammers and bad actors from using the Rently system. Having all of their personal information on file creates a sense of responsibility.
To protect renters from falling victim to scammers, we have an additional set of measures in place. We have multiple scam warnings within the self-touring journey to not wire money and to not keep the key. We also warn them that Rently verified properties are not listed on Craigslist or Facebook Marketplace. 
What can managers do to protect their properties/renters
In addition to the measures that Rently already has in place, property managers can also take steps to protect their properties and their prospective renters. 
Awareness goes a long way. Oftentimes, scammers get away with their crimes because there is no evidence refuting their claims to being the property owner. To combat this issue, property managers must do everything they can to educate renters that they manage the property and are the ones renters should be in contact with.
One way to do this is to take advantage of Rently's watermark feature for property photos. It will watermark the photos with the name of the property management company and their phone number. This way scammers cannot steal the property photos for their fake listings.
This could also take the form of a flyer posted within the property with the property management company's name, logo, website, and contact information. It could even have messaging warning renters of scammers and that they will never ask the renter to wire money or keep the key. 
Farooqi also recommends, "Property managers should continue to stay engaged with the prospects. If you don't engage with them and they seem to be lost or influenced by something, a simple phone call could really help with that." It's important to speak to renters to ensure they're not in contact with anyone else and to set expectations for their tour.
For added security, property managers and owners could install smart home devices such as keyless locks, window & door sensors, video doorbell cameras and motion sensors. Rently's smart home devices integrate with our self-showing software so you can detect if someone is at the property outside of a self-guided tour. The keyless locks also prevent renters from being able to keep the key.
How renters can protect themselves from falling victim to rental scams
There are also several steps that renters can take to protect themselves from scams. The main thing they can do is be aware of the red flags. 
Always check to make sure the property is listed by a verified property management company. Scammers often post on sites like Craigslist and Facebook Marketplace, so renters should be wary of any listings on those sites. All listings on homes.rently.com are real listings from verified property management companies.
Make sure the listing price is within a close range to other similar rentals in the area. Scammers will often post the property for a much lower price to make a quick profit. Real property management companies will never ask renters to pay via wire transfer, cash, or gift cards. 
Where people can reach out to for questions/support
If renters have any trouble or questions, they can reach out to our Customer Care team using the chat bubble or via phone at (888) 340-6340. Our Customer Care agents are trained to spot the warning signs of potential scam situations and can educate renters on what steps to take.
Property managers can reach out to their Client Success Manager or use the chat bubble within the manager portal.
If a renter does fall victim to a rental scam, they can report it to the FTC. Renters and managers who have encountered a security incident can also email [email protected] with the details.